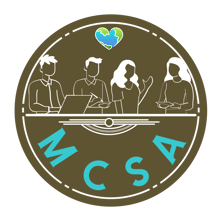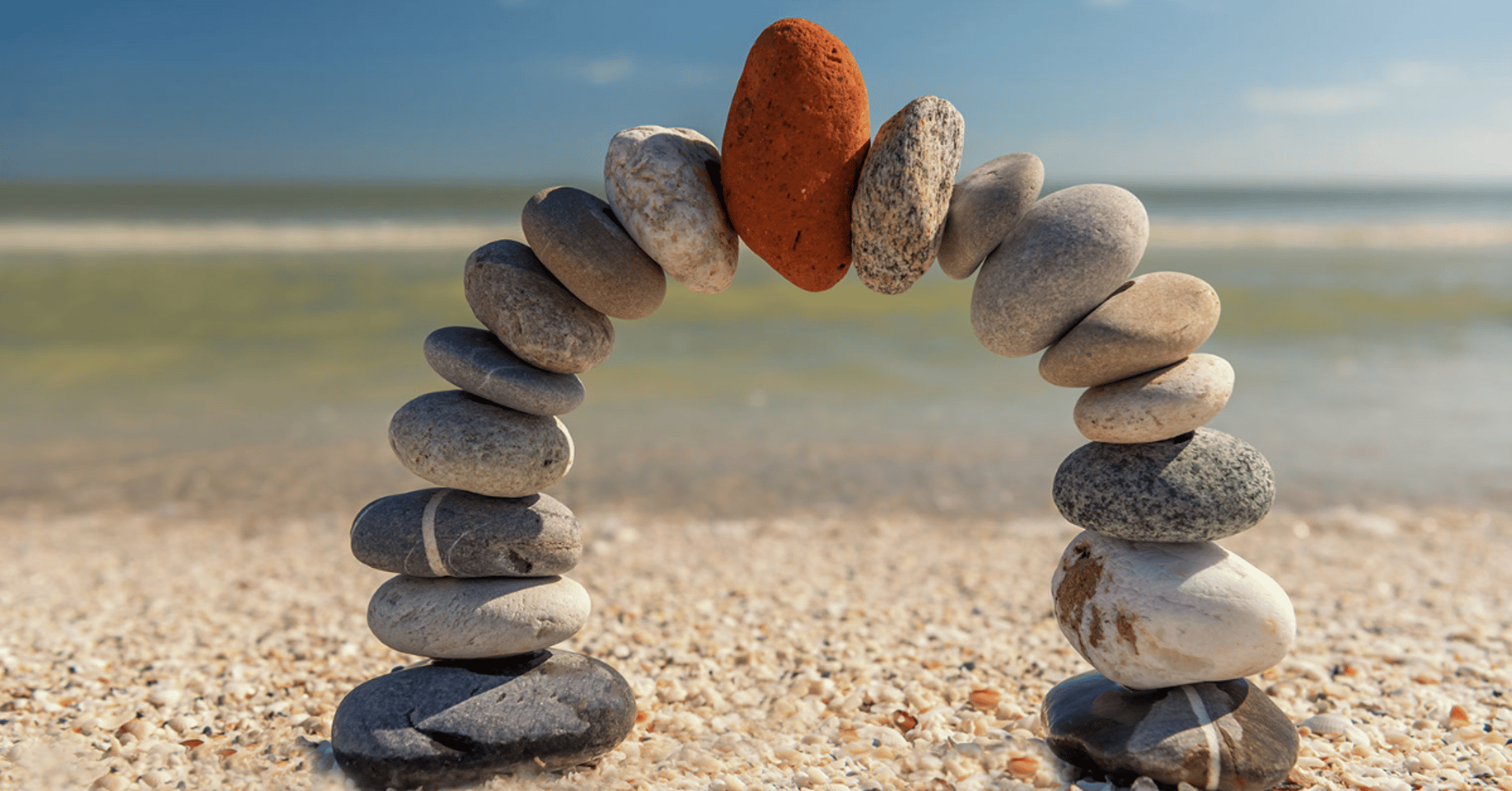 MIGRANTS' CITIZEN SCIENCE ASSOCIATION
Our team is predominantly made up of migrants who have come together in different parts of Europe to advocate for citizen science. Our diverse cultural backgrounds and experiences fuel our shared passion for engaging the public in scientific research and social decision-making processes. Despite facing linguistic, cultural, and bureaucratic obstacles, we remain dedicated to bridging the gap between scientists and the community.
As advocates of citizen science, we take pride in promoting its power to value the contributions of migrants to science and society, enrich scientific research, and contribute to social integration. By embracing and involving migrants in citizen science in Norway and Europe in general, we can address social issues related to the environment, sustainability, health, education, and social justice, among others.
Our goal is to actively involve migrants in citizen science by increasing their representation in scientific fields, building networks of citizen scientists and researchers, and creating an inclusive environment that welcomes people from different cultural backgrounds and experiences. We also aim to support migrant-led citizen science projects and initiatives, contribute to a European-wide citizen science movement, educate policymakers and other stakeholders, build partnerships, and conduct studies to address any barriers or challenges faced by migrants in participating in scientific research and citizen science projects.
Finally, we advocate for policies and funding that support citizen science initiatives and promote the active involvement of citizens, including migrants.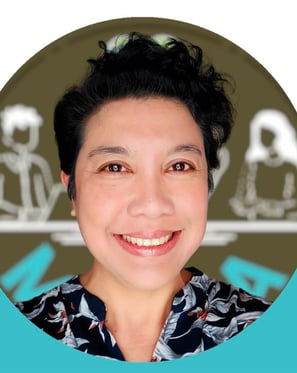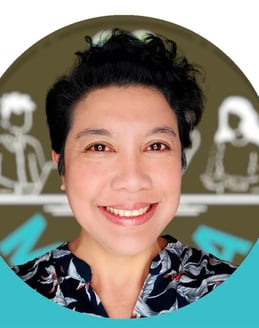 Love Gonzales Malundo
Founder | Chairman of the Board
Email: lovemalundo@mcsa.website
Jones Kwame Adom Danquah
Co-founder | Deputy Chair
Email: jonesdanquah@mcsa.website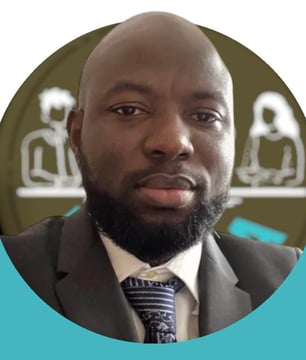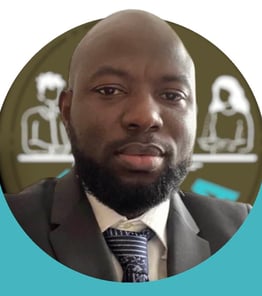 Love founded and is the chairman of the Migrants' Citizen Science Association. She is dedicated to promoting citizen science among migrants and the importance of the inclusion of migrants in science, society, and policy in Norway and all over Europe. She has made it her mission to bring about positive change in the lives of those who have been historically underserved and overlooked. She holds a master's degree in International Social Welfare and Health Policy from the Oslo Metropolitan University. She studied intensive postgraduate Gender Studies at Utrecht University in the Netherlands in coordination with the Netherlands Research School of Gender Studies. She also studied postgraduate on Women and Development Studies at the University of the Philippines-Diliman. Love has a bachelor's degree in Elementary Education from the Philippine Normal University. Her passion for activism is fueled by a strong desire to ensure the empowerment, recognition, and involvement of diverse and marginalized sectors of society, particularly in addressing issues such as environmental degradation, discrimination, exploitation, abuse, violence, and human rights violations that disproportionately affect women and children.
Jones is a co-founder and deputy chair of the Migrants' Citizen Science Association. Jones is an advocate of citizen science for migrants. He holds a master's degree in International Social Welfare and Health Policy from the Oslo Metropolitan University. He also holds a master's degree in Development Geography from the University of Oslo. Jones has a bachelor's degree in Social Sciences (Geography, Sociology, and Economics) from the University of Cape Coast in Ghana. Issues of marginalization, social exclusion, poverty, empowerment, integration of the marginalized and the socially excluded, equality, fairness, and equal opportunities regardless of race, gender, ethnicity, and religion, have been at the forefront of his priorities.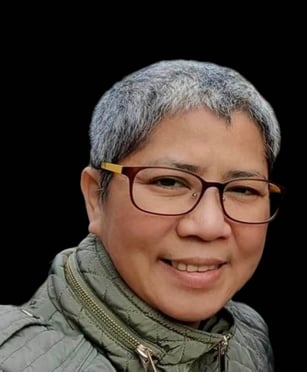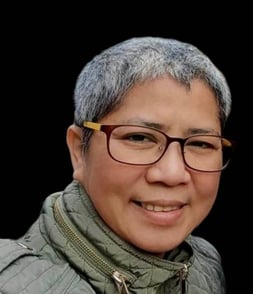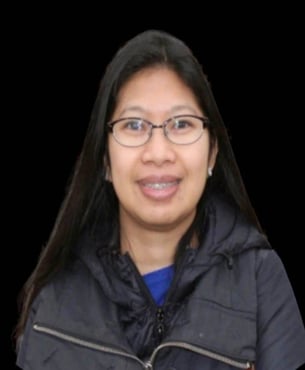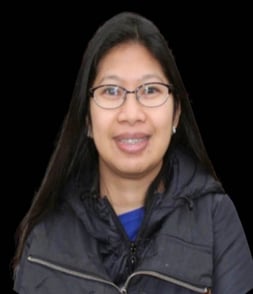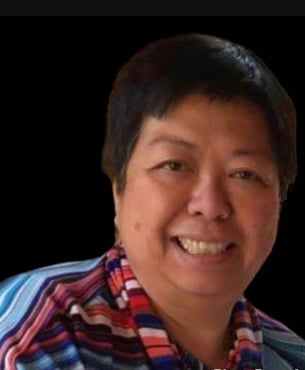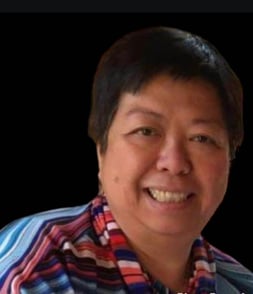 Rosemarie Bernabe, PhD
Professor of Research Ethics and Research Integrity | University of Oslo
Ging H. Ledesma
Director of Strategy and Sustainable Impact | Oikocredit, The Netherlands
Divina Gracia P. Rodriguez, PHD
Research Scientist | Norwegian Institute of Bioeconomy Research (NIBIO)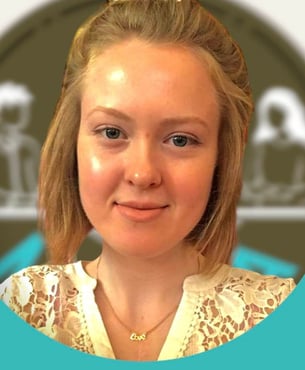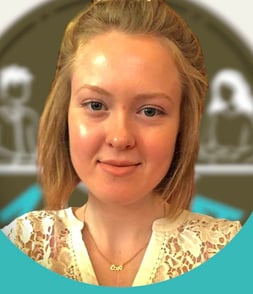 Maria Gabrielle Hecomovic
Social Worker
Email: maria-hecomovic@hotmail.com
Through her advocacy in citizen science for migrants in Norway, Maria Gabrielle Hecomovic aims to empower communities and promote inclusivity. She has a Master's degree in International Social Welfare and Health Policy from the Oslo Metropolitan University. Maria brings knowledge and expertise to her role. By providing training and resources to migrant communities in Norway, Maria hopes to create a more diverse and representative scientific community, while also promoting social cohesion and integration.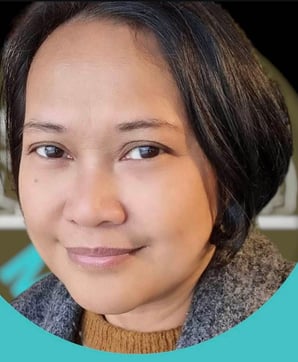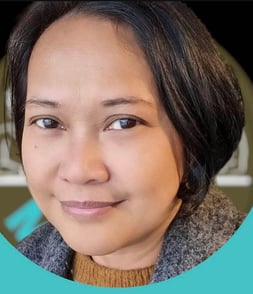 Macel Ingles
Journalist | Project Leader
Email: ilya_ingles@yahoo.com
Macel Ingles is a well-rounded professional from the Philippines with a diverse work background in media, education, research, and journalism. With over two decades of experience in Philippine media, she has held significant roles such as news bureau chief, executive producer, and news desk editor. Macel holds a Master of Science in Development Studies, specializing in Conflict Studies, from the Norwegian University of Life Sciences, a Diploma in Media and Communications from Macquarie University in Sydney, Australia, and a Bachelor of Arts in Development Studies from the University of the Philippines-Manila. Furthermore, Macel has conducted research on sustainable agriculture for the Interchurch Fund for International Development (ICFID) Canada and on labor conditions in economic zones for Urban Missionaries. She was also a fellow of The Confederation of Norwegian Enterprise's Global Future program.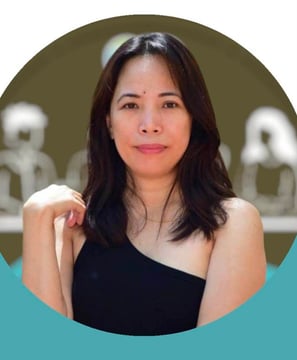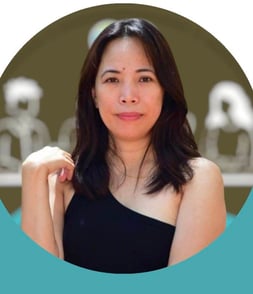 Reina Regis
Human Rights Advocate | Project Leader
Email: ra_regis@outlook.com
Reina is passionate about the role of mass media in giving voice to the voiceless. This passion led her to volunteer for over three years at an NGO in the Philippines, straight after finishing her Mass Communication degree from the University of the Philippines. After volunteering, she pursued a career in content writing and helped develop content for American- and British-owned companies in the Philippines. After moving to the Netherlands, she finished a Master of Science degree in Communication from the University of Amsterdam's prestigious Graduate School of Communication. She continues to advocate for pro-poor public policies, social justice, and the protection of human rights.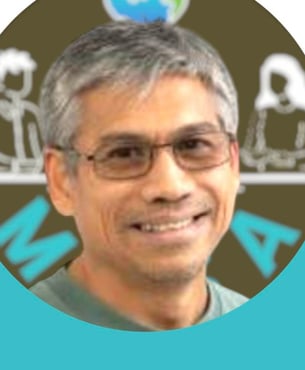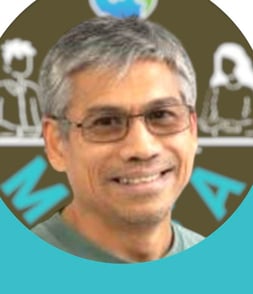 Remegio Confesor, PhD
Research Scientist
Email: remegio.confesor@nibio.no
Remegio is a distinguished expert in Agricultural and Biological Engineering, with a Ph.D. in the field from The Pennsylvania State University, along with a Master's and Bachelor's degree in Agricultural Engineering from the University of the Philippines. With over 25 years of experience, he has excelled in hydrological research and environmental management, specializing in nonpoint source pollution, agricultural best management practices, watershed and water resources management, and climate change impacts. He has been instrumental in the development of field and watershed-scale hydrologic modeling. In an increasingly environmentally conscious world, his expertise serves as a guiding force in tackling the challenges that the planet faces.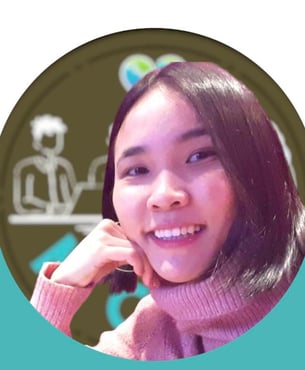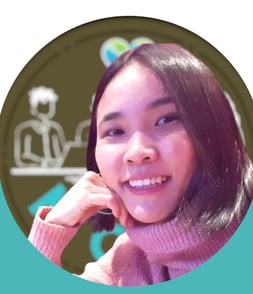 Davina Hang
Community Worker
Email: davinahang92@gmail.com
Davina's professional expertise lies in community work and engagement, having worked with diverse communities for an extended period. Her proficiency in international research and global health focus on creating effective solutions for health issues facing populations worldwide. With a master's degree in International Social Welfare and Health Policy (MIS) from OsloMet, she has a comprehensive understanding of social welfare and health policies. Further, her bachelor's degree in Social Work from Ryerson University reflects her dedication to community development where she can make a positive impact on people's lives.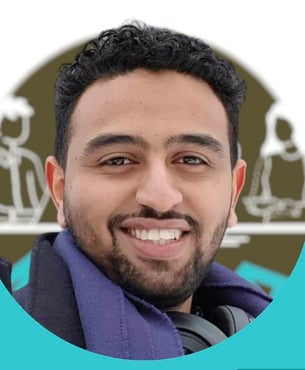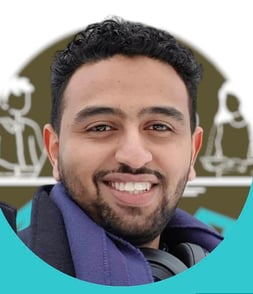 Michael Yisfashewa
Researcher | PhD Candidate
Email: michaelw@oslomet.no
Michael is currently pursuing a doctoral program in Health and Welfare Research at NOVA, Oslo Metropolitan University. His expertise lies in research on global health and welfare, with a particular focus on access and quality. He holds a Master's degree in International Social Welfare and Health Policy from OsloMet, as well as a master's degree in peace and security from Addis Ababa University and a master's in Comparative and International education from the University of Oslo. Michael's interest is to contribute to migrant-led research aimed at bridging gaps in health inequalities, specifically in the areas of healthcare access among migrant populations.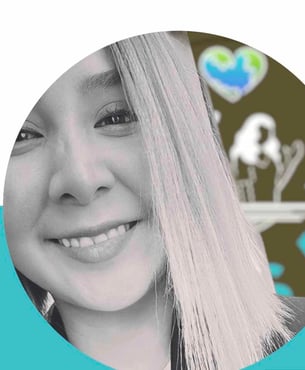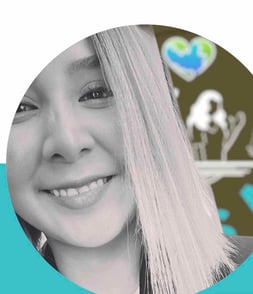 Hilda chavez
Social Worker
Email: Hildaemiliachavez@gmail.com
Hilda is passionate about social work. She is dedicated and determined to support people through her work at the Norwegian Organization for Work and Welfare (NAV). More specifically, her aim is to raise the possibilities, capacities and opportunities of its users in different aspects. Hilda seeks to be inclusive and help each individual regardless of their background. With a degree in psychology and anthropology, and a master's degree in International Social Welfare and Health Policy, she has a comprehensive understanding of the welfare system. In addition, her professional background allows her to perceive and understand each person individually, accepting their cultural baggage and seeking the best result for each one of them. Her work at the Norwegian Organization for Work and Welfare (NAV) empowers her to face different challenges and encourages her to help those in need.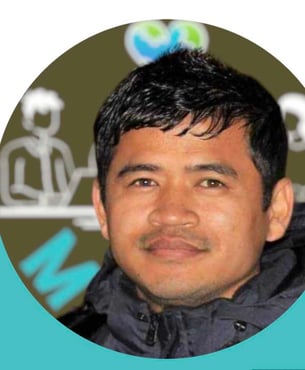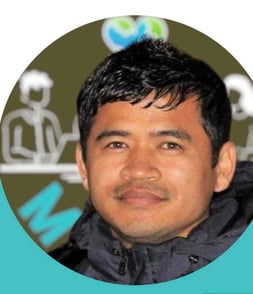 Sandesh Shrestha
Physical Therapist
Email: subha.sandesh11@gmail.com
Sandesh holds a Master's degree in International Social Welfare and Health Policy, which he earned from the esteemed Oslo Metropolitan University. Additionally, he possesses a Bachelor's degree in Physiotherapy from M.G.R. University, India. In the past, Sandesh served as a Rehabilitation Physiotherapist at the Human Welfare and Environment Protection Center (HWEPC) in Nepal, where he collaborated with Handicap International. HWEPC's core mission is to enhance the daily lives and activities of individuals with special needs. Furthermore, he gained valuable experience as a Clinical Physiotherapist at Rapti Sub-regional Hospital, Nepal. Currently based in Oslo, Norway, Sandesh is driven by a strong passion for empowering migrants. His commitment to this cause underscores his dedication to fostering inclusivity and support for individuals from diverse backgrounds.
"I am a recent graduate of the ACCRA Business School with a Bachelor's degree in Operations Management and Global Leadership, as well as a Master's degree in International Relations from the Norwegian University of Life Sciences. My passion for international business and leadership drives me to pursue career opportunities that allow me to work with global teams and make a positive impact on the world. In my free time, I enjoy following fashion trends and exploring general employment opportunities."
- Cynthia | Norway
"I am an early-stage researcher and recent graduate with MPH and environmental epidemiology as my concentration. My interest join the Citizen Scientice is to globalize local research result to be accessible regardless the english competence. It is because during my intership project as part of my master's program, I found that local research result was not reflected to global community due to language barrier. Therefore, there is knowledge gap leading to Western centered research result."
- Haniena | Indonesia
"I am interested in open science to de-colonise public heath research by addressing inequalities and challenges for non-westerners to govern their own country and/or regional specific health-related issues."
- Novra | Indonesia
Our MCSA
Community Members